Welcome to The Playground!
The Playground is the premier young actors' conservatory in Los Angeles and Orange County. Our focus is coaching young actors, both experienced and new, the craft of on camera film and television acting. Learn more about us by clicking on the stories below.
Want to join the Playground or learn more?
Whether you are preparing your child for a career in acting or just for success in life, The Playground is a great place to learn. Sign up for an interview with our admissions directors today!
Acting Classes For Kids
Acting Classes in Los Angeles
Jump Start Your Child's Life With The Best Acting School in Los Angeles
The Playgrounds acting classes are currently underway for actors that are of ages 6 – 19. The young actors enrolled in our acting classes in Los Angeles are taught how to act naturally, passionately and honestly while teaching them about:
Audition preparation
Scene study
Script analysis
Character commitment
Development
Improvisation techniques
Relaxation
Concentration skills
Commercial techniques and much more!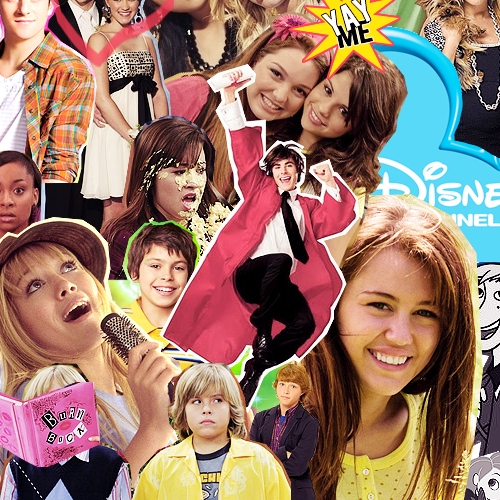 Our First Rule of Acting: Have Fun
The most important part of our acting classes is that students have fun. We put great effort in making young actors realize how important it is to enjoy acting as well as the auditioning process. If initially guided with care and patience, a young actor's career can lay the foundation for their adult life which includes developing leadership skills, self-confidence, and team work.
How to Slate
Slating means to state your name and age. Slating is the first thing you do at every audition in Los Angeles. The director gives you the instruction to stand at a spot in front of the camera which is usually marked. The director will then ask you to slate a couple of things such as your name, age, the role you're auditioning for, and sometimes even the purpose of why you want the role.
What you have to do is look straight at the camera and carefully, as well as fluently, slate whatever the director asks. If the director asks you any other information to slate, slate that as well. After your slate, the director might ask for "profiles." To give a profile, stand in front of the camera, turn to the left side and then to the right side. Sometimes the cameraman might do a full body shot. If they do, do not move! This allows for the director to see how good your profile looks on camera.
What Does The Slate Provide?
Your slate provides the director with crucial information about your acting capabilities. Most of the reasons why a director goes through your slate is based on whether you physicality fit the role you're auditioning for. Your slate, your presence, and how you appear on camera is considered afterwards. Just by saying your name, age, and passion seems exceedingly simple but provides crucial information about your self-confidence and personality.
Script
Throughout the auditioning process, your child will be asked a few questions and to do a simple script performance. Most of the time, the tryout director will have children do these performances more than once or perhaps until they get a good performance. It will be entirely up to the tryout director if the actor performs on the same script or change it entirely. The tryout director will test your child's capabilities by telling them to act happy, sad, mad, play with some toys, or eat something to get a better better understanding about the child's talent.
What Are TV Directors in Los Angeles Looking For?
As with every kind of audition regardless of what it's for, it is near impossible to accurately determine what a director is looking for in an audition. However, that's not the case for our acting classes in Los Angeles. Our tryout directors are looking for one simple thing which is enthusiasm.
Our Los Angeles tryout directors are looking for candidates that have the motivation to be better, are enthusiastic, are willing to have fun, and have the ability to work with others as a team. To become a successful actor, one must like auditioning above all else. If you don't, chances are you'll never make it big. The acting class is much like an initial audition where you're taught how to listen, follow instructions, and get used to speaking in front of large crowds as well as learning the A – Z of the auditioning process.
What we teach your child is to walk through the door with confidence and a smile to make a valuable first impression that just might make them the next big superstar. This is a skill that won't just benefit their acting career, but will rather prove helpful throughout their life.
The Playground Acting Classes in Los Angeles
Acting Classes For Teens
Acting Classes For Teens in Los Angeles
Throughout the admissions process we identify and observe teens who are creative, talented, enthusiastic and can further grow through our acting classes in Los Angeles.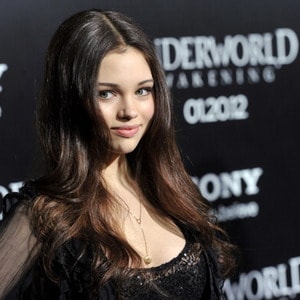 Though we try to accept as many talented teens as possible, keep in mind that not everyone can get accepted in our Young Acting Classes Program. Keeping your contact details up to date can help you in raising your chances of getting accepted.
Deadlines
There are no application deadlines for our acting classes for teens in Los Angeles. You can apply at any given time, but remember that class seats are allocated on a first come first serve basis.
To make sure your child gets accepted into our acting program, you are advised to start the enrollment process several months in advance due to the seats being limited. Additionally, it can take a considerable amount of time to recognize your child's talents as well as enthusiasm and determine whether your child can truly benefits from our acting classes which will take some time. Furthermore, there are no charges for applying to The Playground acting conservatory.
Acting Classes Overview
The admissions process is spread over four stages:
Identify expectations from application
Determine talent from entrance tryout
Determine enthusiasm from the entrance tryout
Inform applicant of the admissions committee decision
The Los Angeles Acting Approach
Acting in Los Angeles requires a wide range of acting skills including clear speech, projection, emotional expressiveness, listening, reading and imagination. Acting demands an ability to improvise, observe and react to others. Many of today's actors in Los Angeles have undergone extensive training to stay current in an always changing cinematic and theatrical world.
Acting Classes For Young Teens
Our acting classes for teens offer a two year training program in all aspects of acting. Our acting classes in Los Angeles introduce young actors to different aspects of acting including training to deliver an honest performance as well as scene study, improvisation, and character study.
Scene Study
The coaches at the Playground acting school in Los Angeles challenge the actors to interpret a scene and then bring the scene to life. Our young actors bring the scene to life through performance and through the personal qualities the young actors contribute to the narrative of the script. Our acting coaches in Los Angeles encourage the actors to not only represent the ideas of the script, but also create a new reality through their performance.
Improvisation
With improvisation, our young actors can find true expressive freedom since they don't ever know how the situation is going to turn out. When one continues to operate with an open mind they will have a real sense of spontaneity rather than pre-planning a response. With improvisation, our young actors perform a character of their own making, and with that character, the actor creates a new and spontaneous piece. Many of The Playgrounds former students found improvisation the most fun aspect while taking our acting classes in Los Angeles.
Character Study and Development
We encourage our young actors to transform into a convincing character. The audience no longer sees the actor as a performer, but sees a character as a completely different being. Once this shift occurs, the actor communicates to the audience. For example, if the actor is playing a shy character, the audience may not just see a shy student, but instead see a character similar to other shy students they have known.
Acting in Los Angeles involves communicating between characters and the audience. Both must work in order for the audience to react favorably to the actor's performance. When we see our teen students improve in character study and development, we also see the teen develop self confidence.
Request a Tryout at The Playground Now:
Fill out your contact information on our contact page and come learn from our acting professionals in an exceptional, cooperative, and entertaining environment.
Acting Classes For Teens in Los Angeles
Acting Classes For Young Adults
Acting Classes For Young Adults
Young adults that want to join our acting classes in Los Angeles are required to submit an application form as well as complete an entrance try out. Keep in mind that not everyone can take part in our acting program. You can inquire about our eligibility for enrollment from the admission office to join our esteemed acting program. The artistic review process enables us to setup our acting classes in a way in which you can blossom, grow, and move forward to live up to your expectations.
The Most Talented Classmates in Los Angeles
The main goal of the admission process is to recognize those students who can get the most benefit from our classes and contribute to the program. For this process, your application and your audition are of great importance as they are necessary parts of the decision procedure.
Admission
Once we come to know your expectations and you have completed the audition, the final decision is then made by The Playground's admissions department and the applicant is informed typically right after the audition. The enrollment process may begin as soon as you are approved which is totally based upon your application and audition. 
Once the applicant gets the letter of admission, he/she should complete the necessary payment information in order to save a place for him/herself in the class. After the student gets an admission letter, it is important to be present at The Playground within three weeks from the date of acceptance.
Delayed Approval
We also offer an opportunity of delaying the enrollment for a maximum of one academic year to students who have been accepted into our program. Students interested in delaying their enrollment must send a written request that should be addressed to the Admission Committee with the details about delaying their enrollment. The Admissions Committee will then decide the delay on its own merits and once you get the approval, you won't have to complete any more auditions.
Registration, Tuition and Fees
Admission to The Playground acting school in Los Angeles is assigned to applicants in the exact same order in which the admission staff receives payment and approves your registration. The Playground applicants who have made it into our program should be aware that there are limited numbers of students that can enroll in each acting class.
Those applicants who are new to The Playground are required to pay the full tuition fee, or installment, in advance before starting the program in order to secure a seat in the acting classes in either Los Angeles or Orange County. The tuition is solely to secure a seat in class and has no relation with missing classes under normal circumstances. The payments can be made through money order, cash, personal check or credit card. Keep in mind that all returned checks and resulting bank charges are required to be paid in cash. This also means that you will no longer have the privilege to pay using a personal check.
Financial Help
The Playground acting school in Los Angeles provides a myriad of financial aid services for qualified actors. The Playground also provides special late payment and non-interest funding for qualified students. To take advantage of any financial aid you must already be enrolled in a class and should be a student with good standing.
Performing Arts
Music, drama, visual arts, creative writing and dancing have been used throughout time to pass on cultures from one generation to another. Not only do music, drama, visual arts, creative writing, and dancing help express creativity, but also help in managing stress. Above all else, when it comes to art, there is no limit for your individual talent to grow.
Reaching New Heights
At The Playground, you'll be able to utilize your full potential and reach greater heights than ever before. It is absolutely crucial that you use your creativity and curiosity as much as you can in the creative arts. It's also imperative that you read stimulating and challenging material, provide a nurturing environment where you can learn how to succeed, and find like-minded peers with whom you can share artistic, intellectual, and emotional accomplishments. The sooner you realize that you need to let your creativity flow, the sooner we can help you realize your full potential.
FAQ
Feel free to contact us if you have any questions or queries. Below is a list of frequently asked questions concerning:
About Our Young Actors' Conservatory
Press Room
Acting Classes
Admissions
How Qualified Are Young Actors' Conservatory Coaches?
All of our coaches are professionals that have had active experience in the acting industry. Most of The Playground's acting coaches obtained graduate degrees in Fine Arts and studied acting at a university. The one thing they all have in common is there passion for teaching young actors and actresses develop their talents.
Did any Playground students become movie stars?
We are very proud of our former students that became great stars which include Justin Timberlake, Britney Spears, Dylan Sprouse, Cole Sprouse, Ashley Argota , Jadagrace, Nate Hartley, India Eisley, Kay Panabaker and many more.
Can I Trust The Playground to provide the best acting training?
Gary Spatz, the director of the The Playground Los Angeles, has more than a quarter of a century working with the greatest entertainment organizations. Gary Spatz continues working for significant entertainment organizations today including Disney, Carsey-Werner and CBS. Roberta Reardon co-president of SAG-AFTRA, a noteworthy screen union, expressed in a video: "Young entertainers are an imperative part of the excitement industry, however it's much more vital to ensure they're having a great time while they're building up their aptitudes. Gary Spatz, the originator of the Playground LA, is somebody who strives to ensure Kids make the most of their time in front of the camera. Our industry depends on individuals like him, so I needed to express profound gratitude to you Gary for the work you do each day – it truly makes a difference.
Does it help to take acting lessons from an early age?
Much like with every other sport or art, practice always makes a difference for the better. Even in acting, practice can make a world of difference. All auditioning directors favor a well-trained actor over a newbie, so starting your acting training young has its own benefits.
What is the Young Actors' Conservatory success rate?
It relies on upon how you characterize success. One estimation is student retention – 80 % of our students agree to take another course when their initial one finishes. Another estimation could give students life's aptitudes – on the off chance that we inquired as to whether they feel better arranged for success in life and do they have the instruments they have to succeed, then our success rate is 100%. Numerous agents and film directors agree as they keep referring their customers and their children to our acting classes. Nonetheless, it's critical to note that we can't promise you will have an agent or acting work in the wake of finishing the acting program.
How does attending The Playground benefit me?
The Playground provides its students with the right tools to enable them to succeed in life. Some of the benefits you can expect are better speaking ability, better listening skills, improved reading comprehension, improved school performance, but most of all, a major increase in self-confidence.
Can I earn a living as an actor?
For a beginner to start earning as an actor, it takes years of patience and hard work. Success in the acting industry is highly unpredictable. Even the most talented individuals might find themselves without any acting jobs for quite some time. It takes a fine blend of practicing auditioning techniques, appearance, attitude and luck to start earning in the acting industry.
What are the costs of your programs?
The cost and duration of each program is different. The average price is $100 per class. Call for more details.
I'm already an professional actor. Am I too advanced for your course?
Having somewhere to practice without any pressure can prove to be of great benefit. We will expand knowledge and help expand your acting range so that you can play other roles as well as learn new techniques.
Do I need prior experience to apply?
We can only teach a portion of what you need to know to become an actor which is exactly why we're looking for students with talent, imagination, and a passion for acting. If you're motivated, enthusiastic, and are committed to learn the craft of acting, then you're eligible to train here.
Acting Classes in Los Angeles @ The Playground